Three modules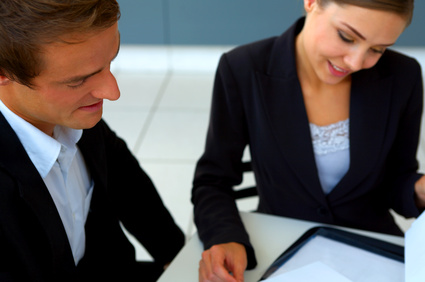 1. Individual training - flexible, intensive, efficient
You are pressed for time and seek a training course responsive to your goals and time availability. You want to quickly learn a language in a targeted manner or refresh your knowledge of a language.
A custom-made individual training course means individual attention and follow-through from beginning to end. We do a needs analysis, identify your language goals and determine which work-related or everyday situations you would like to competently deal with in the target language.
Course content, level, pace, and work method will be entirely based on you.
Our individual training is appropriate for all in any type of work group or as a private person.
There are 4 course possibilities for successful learning:
- Course over several months: one or two units of 2 hours per week
- Semi-intensive course: several consecutive half-days (4 hours per day)
- Intensive course: several consecutive days (6-8 hours per day)*
- Immersion: with overnight accommodations and a cultural program*
* A mid-day meal with a native speaker can be added to the program, providing the opportunity to train in the target language in a realistic social context.
Levels: all; beginning and target levels will be identified beforehand
Number of hours: from 10 hours (60 minutes); course length will be determined beforehand
Dates: Course beginning and ending dates and times will be mutually agreed beforehand
2. Intern group training
3. Open group training